Permanent Projections
I create shadows from paper and plastic to animate my songs and poems.
In Permanent Projections these shadows are photographed and presented on paper. The graphic, mostly black and white images show daily materials that pass through everyone's hands: a sandwich bag, the wrapping around a piece of candy. In the light of an old-timeoverhead projector, the delicate damage that comes from wear and tear gives depth to the image and is contrasted by the willpower of sharper lines and cuts. With thanks to Nico Bick and the AFK.





PREVIEW 22 October - 1 November 2019
VRIJpaleis, Paleisstraat 107 Amsterdam
Part of expo Time Space Light

EXHIBITION 8-10 November 2019
PSprojectspace, Madurastraat 72 Amsterdam
Opening 17:00-19:00 with performance.

REFLECTION 15 December - 15 January 2020
Presentation of proces, exhibition & performance.
De Huiskamer, Kalkmarkt 8 Amsterdam
Opening 15th Dec. 17:00-19:00.
Finnissage with Fenneke Voorsluis and Machteld Aardse

2nd November: VRIJpaleis, performance at BringYourOwnBeamer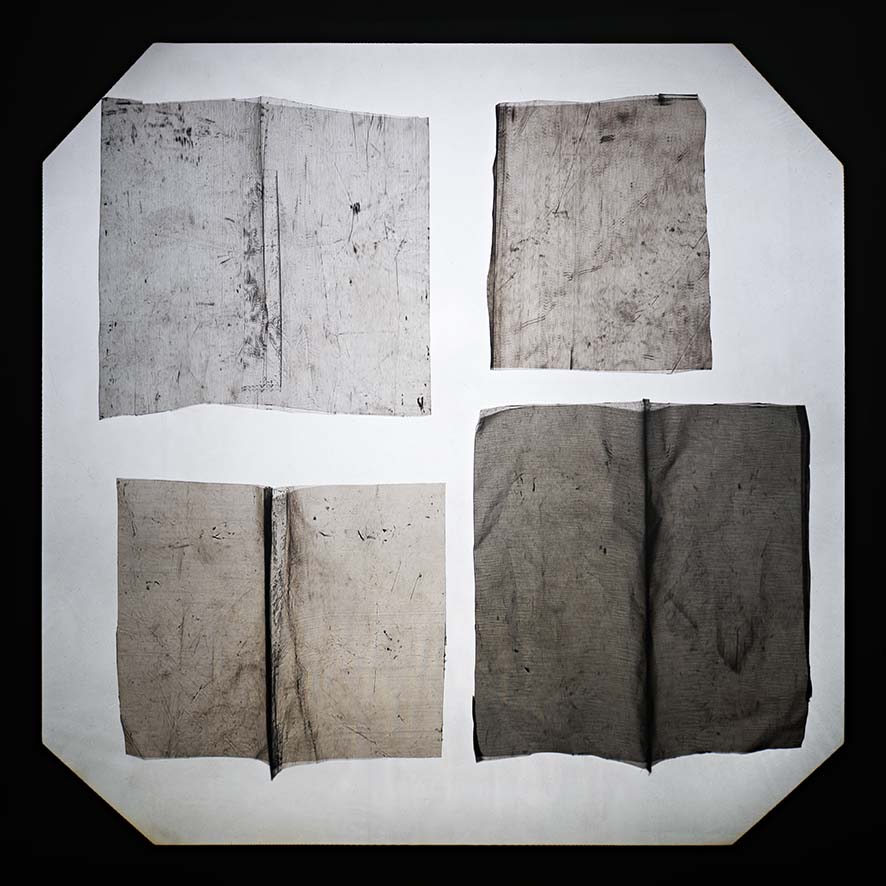 Copyright Klaske Oenema 2019 | klaskeo[at]yahoo.com